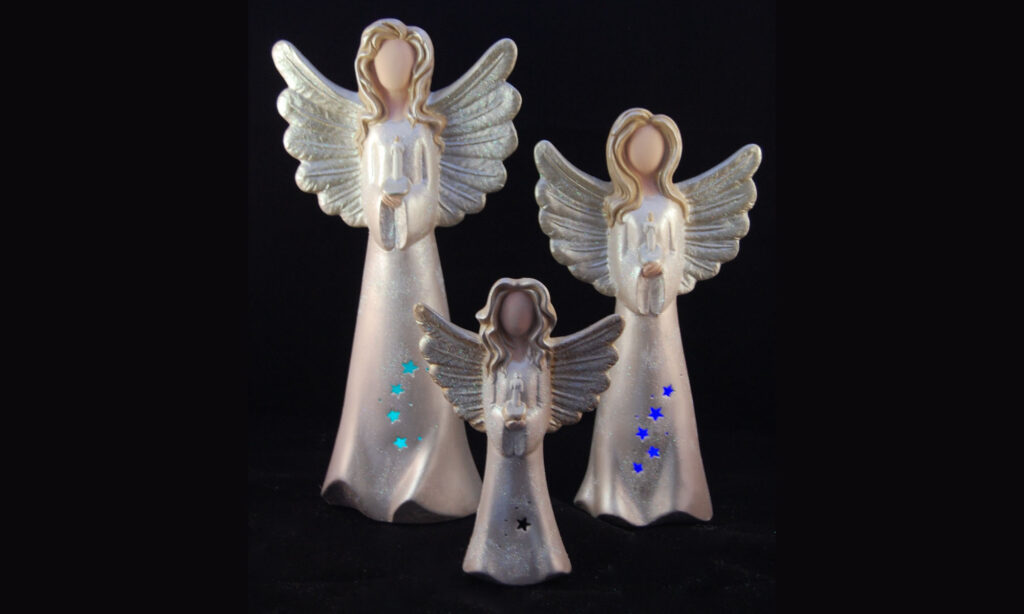 Here at Glitter Ceramics we have taken the opportunity of the COVID 19 lockdown to push ahead with preparation for Xmas and are in a position to present a whole range of ceramics some old favourites and some new to the range. We traditional display at Xmas fayres during November and December however this year there is no confirmation that these events will take place.
Year on year we have been pleased to see you returning to our displays to build on your collection of ceramics and hopefully by visiting our website you can continue to add to your collection.
The majority of the ceramics are produced form start to finish here in Hamilton with all of them being individually hand painted providing a uniqueness to each one. Owning the whole process also provides an opportunity to accommodate your individual preferences regarding colouring and styles.
Feel free to review our collection and contact us directly via email or Facebook with any enquiries regarding availability and/or individual preferences which we will be more than happy to address.